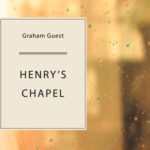 Read a preview of Graham's next book Henry's Chapel, published by Sagging Meniscus Press as a part of its "Blank Page Series" in early 2022 ...
Read More >
MOSES GUEST plays THE HEIGHTS THEATER on Nov. 1, 2019. Sarah Grace opens. Tix $22: https://www.prekindle.com/promo/id/530585115365517865?fbclid=IwAR0moXlIFYynM28FU7TaN2vwVeNd7ZUzcbQEYLKg8JizgrJSa-8n7lueZVk All Ages – Doors at 7pm. Venue Address:  339 W 19th St, Houston, TX 77008 ...
Read More >
Graham Guest will open the Eric Lindell show on solo acoustic guitar in Ketchum Town Square on Wednesday, July 3, at 5pm ...
Read More >
Thursday, July 11 – Sawtooth Brewery – Hailey, ID Friday, July 12 – Pengilly's Saloon – Boise, ID – with Bread & Circus Saturday, July 13 – Cascade Raft & Kayak – Horseshoe Bend, ID – with Bread & Circus ...
Read More >
Graham Guest will open solo-acoustic for legendary Ramblin' Jack Elliot at the beautiful Sun Valley Opera House on April 2.2o19. Doors at 6:30pm. Tix $30 at: https://www.ticketfly.com/event/1837953-ramblin-jack-elliott-sun-valley/ ...
Read More >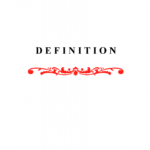 "It maintains a powerful conceptual edge throughout that successfully underpins its experimental project. Although the book's primary audience is inevitably going to be the dictionary dreamers, outsider academics, hobo lexicographers, and steampunk language philosophers, the book also poses reasonable questions ...
Read More >